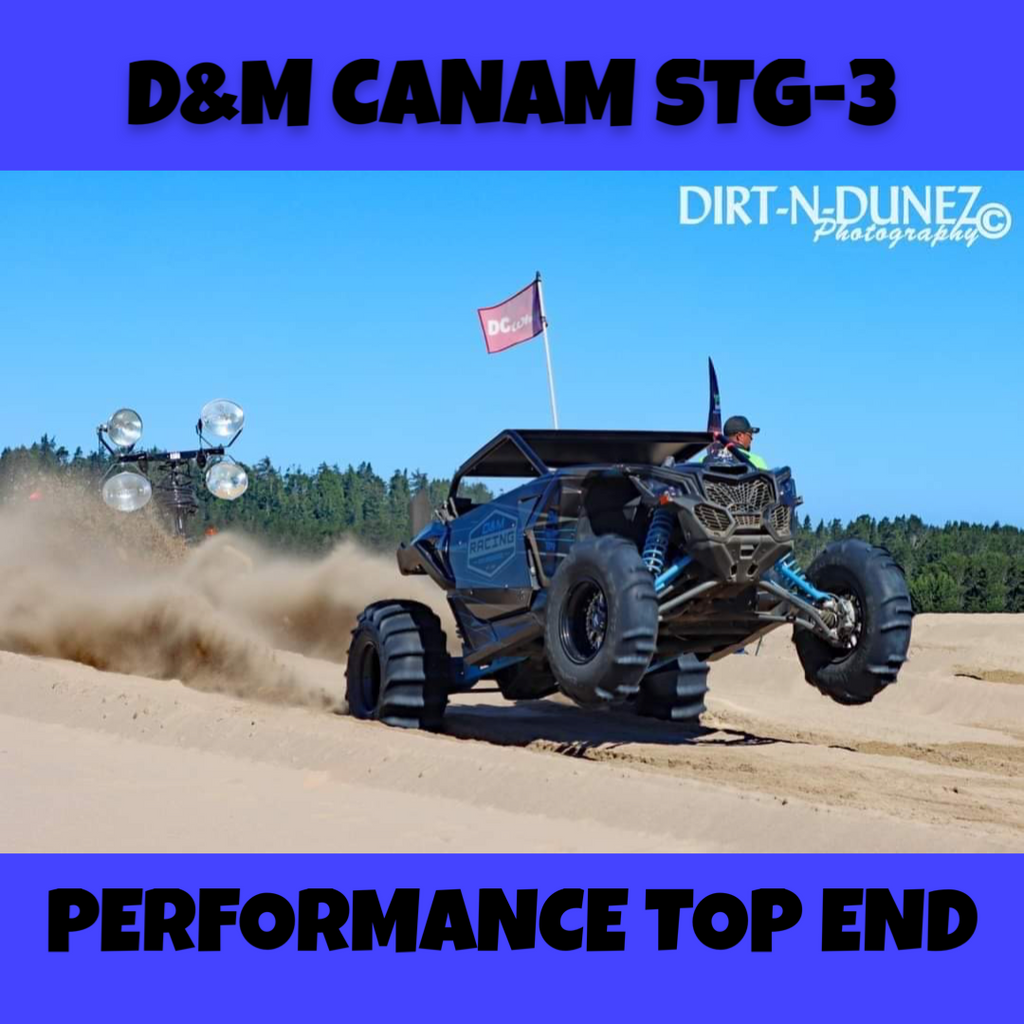 D&M Canam Stg-3 Cylinder head / top end package (Hydraulic Bucket).
This is the perfect package for the weekend warrior that wants to optimize their existing package! This package still utilizes the Oem Hydraulic buckets so no need to relash your cylinder head or worry about doing valve adjustments down the road! 
As seen on our notorious "Blue Car" we picked up 25-30rwhp with this package with supporting tune. Here is what all is included. (Results may vary slightly mostly effected by tune and turbo system efficiency)
Hard parts
•D&M Spec Ported Cylinder head by TPR
•D&M Spec camshafts by Bc
•D&M Spec head gasket by Cometic 
•ARP 625+ head studs 
•BC Beehive valve spring w Titanium retainers
•New bronze guides
•Stainless Intake valves
•Inconel Exhaust valves
•New Oem valve seals
•New Oem valve locks

Labor
•Freshly decked gasket surface
•5 axis valve job
•valve guides honed to size
• Hand assembled 

We have new and used Cylinder heads on hand for sale.
NO CORE REQUIRED!