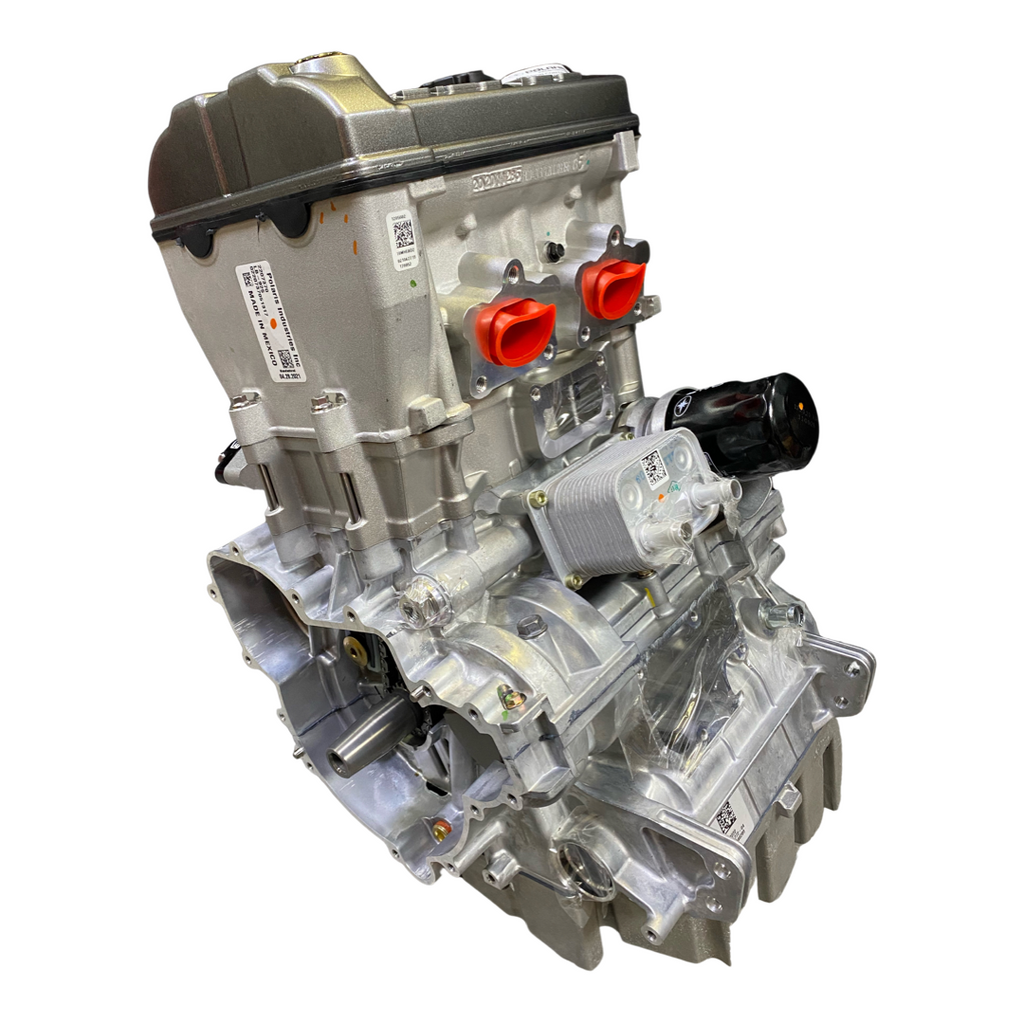 D&M Racing 2020 stage 2 Crate Engine
This is a Brand New drop in engine!

It features our stage 1 package which includes
Arp 2000 Head studs 
D&M Chain Tensioner
This is a perfect engine for anyone looking for a new stock long block but wants a little bit of reliability.
We replace the commonly failing cam chain tensioners with our billet tensioner to ensure the most reliable replacement engine possible, we also put in some heavy duty ARP 2000 head studs to ensure proper clamping force on the head to eliminate any head gasket issues.
Why choose D&M engines?
We've been building engines for over 25 years and developing Polaris engines for 11 Years! our experience and craftmanship is second to none.
~~~NOTE THESE ARE BUILD TO ORDER CAN TAKE UP TO 2 WEEKS TO SHIP FROM ORDER DATE IF YOU NEED IT SOONER EMAIL MESSAGE US OR CALL US THANK YOU~~~