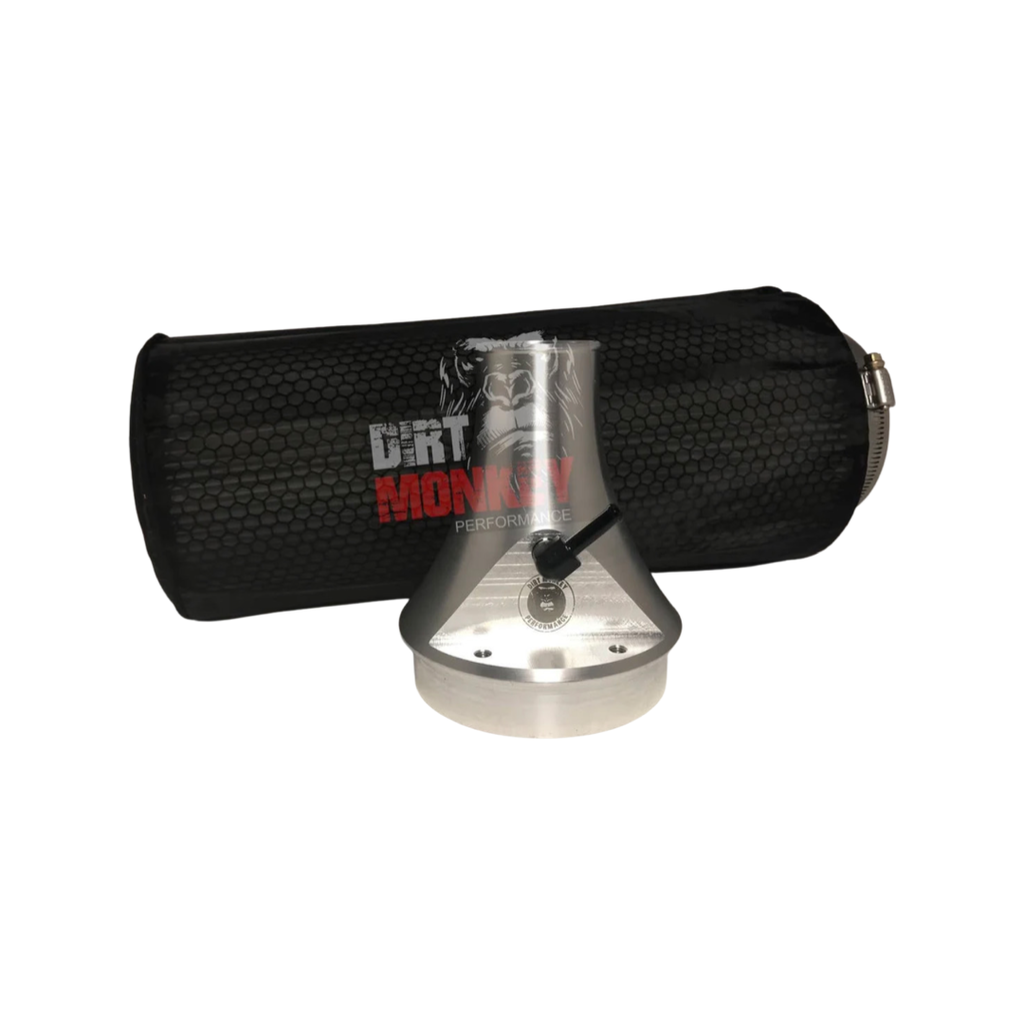 Dirt Monkey Canam X3 Intake kit
This kit is the end all be all intake kit for all Canam packages from stock to our full on drag cars that make over 550rwhp this is our kit of choice! We've seen massive gains over the very restrictive Oem air boxes and the competitions intake systems nothing comes close!
Please Select the correct filter kit for your application from the drop down!
Included in the kit
•Billet velocity stack
•Performance filter
•Outerwear for filter
•D&M bracket
•Silicone adapter boot
•2 T-clamps