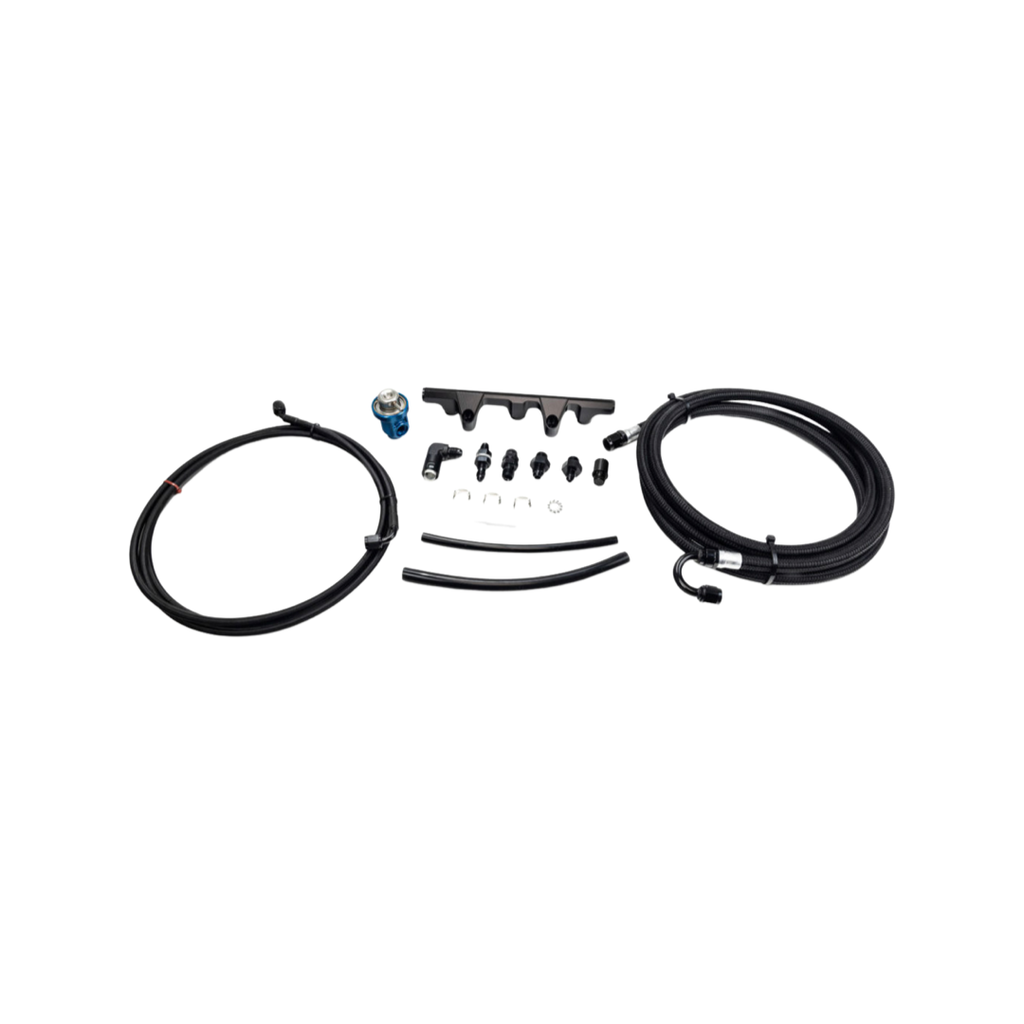 Injector Dynamics Canam X3 return style fuel system
Injector Dynamics is the leader in fuel system components from injectors, fuel filters to complete fuel systems they have us covered with the leading tech and hassle-free components.
This is a huge upgrade compared to the stock fuel system that is not a return style with regulator like so, fuel pressure does not rise 1:1 when adding boost. 
This fuel system is a must have if you're looking to run over 340 rwhp or are trying to run a considerable higher amount of boost over factory!
The kit includes the following 
 •Replacement braided -6 feed line
•New return line
•1:1 referenced fuel pressure regulator 
•Billet fuel rail
•Return bulkhead fitting
•And more 
Please select between 2 seat and 4 seat models
Fits 2017-2023 canam x3 models