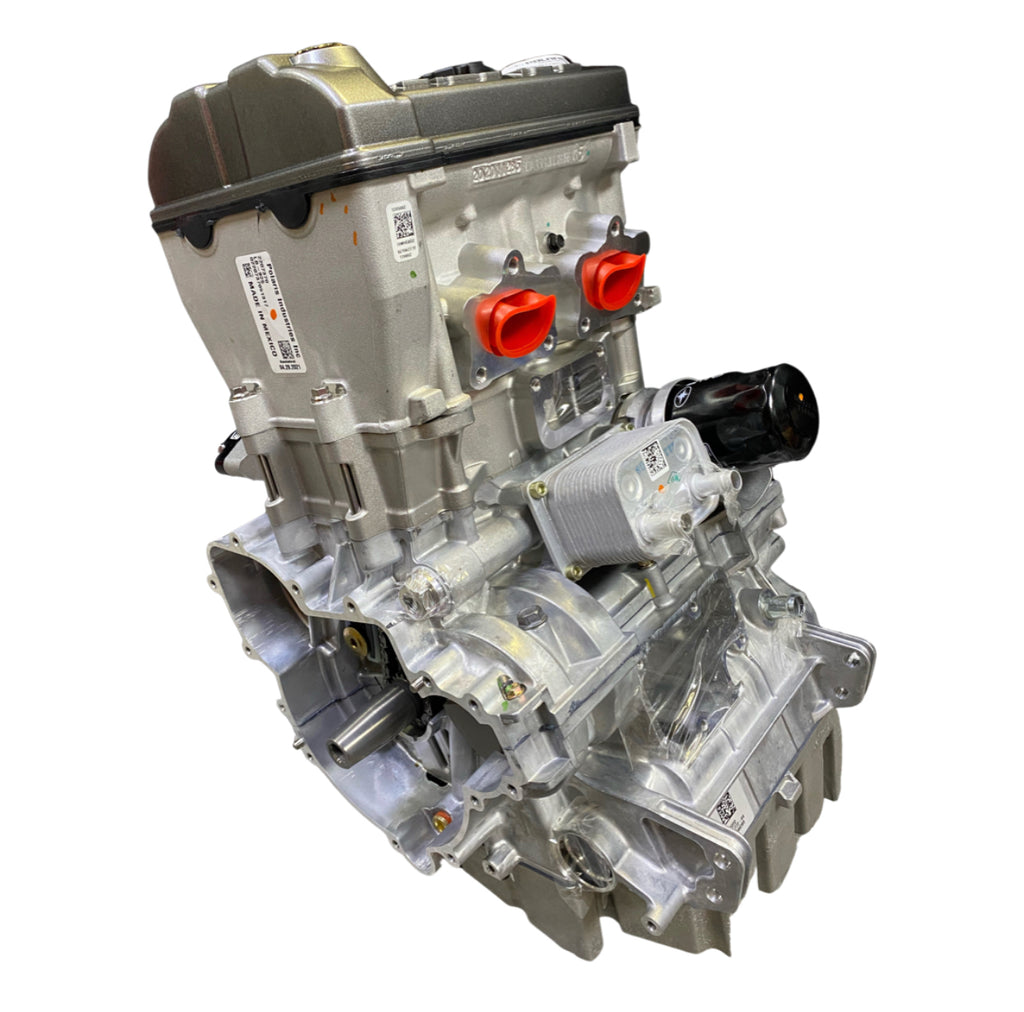 D&M Racing Core stage 3 Crate Engine
 This is a Used drop in engine rated to 260 RWHP!
All our "Core" engines are completely rebuild inside and out! It comes with following new parts Cylinder, Oil cooler, Cam chain and guides, Oil pump, complete rebuilt head with bronze exhaust guides and stainless intake valves and inconel exhaust valves with a completely new performance valve job. Etc..
 It features our stage 3 package which includes
Bc Rods w 625+ hardware
Cp Carrillo Pistons
Arp 2000 Head studs 
D&M Chain Tensioner
Bc Billet 68mm crank 
The Stg 3 package is perfect for the weekend warrior that wants to be fast and reliable! if you are in to duning, trail riding, drag racing etc this is the perfect engine for the guys turning up the boost!
 So why choose D&M engines?
We've been building engines for over 25 years and developing Polaris engines for 11 Years! our experience and craftmanship is second to none.
No Customer core required!
~~~NOTE THESE ARE BUILD TO ORDER CAN TAKE UP TO 2 WEEKS TO SHIP FROM ORDER DATE IF YOU NEED IT SOONER EMAIL MESSAGE US OR CALL US THANK YOU~~~